Services / Marine Salvage Operations
Marine salvage is the process of rescuing a ship, its cargo, or other property from peril. Salvage encompasses emergency support for saving sinking vessel, rescue towing, refloating a sunken or grounded vessel, or patching or repairing a ship. The oil pollutants, hydrocarbons or other contaminants are biggest environmental hazard. The recovery of these pollutants from sunken vessel is often considered a high priority.
Only Indian Salvage Company (fully functional) with maximum number of International & Domestic salvages to its credit. SDSPL has a record in India for carrying out at least one major salvage operation every year from her foundation year.
Rapid development & improvement in the field of salvage is the key to success for SDSPL. Highly qualified work force comprehensively involved in every salvage project from Initial planning to Final execution.

MARINE SALVAGE
& WRECK REMOVAL OPERATIONS
Salvage of sunken vessels, ships, tugs, barges, etc.
Re-floating sunken vessels.
Salvage of grounded & stranded vessels.
Wreck - removal.
Recovery of hydrocarbons & oil pollutants from sunken vessels.
Recovery of cargo / valuable items from underwater &/or sunken vessel.
Underwater cutting of sunken wreck.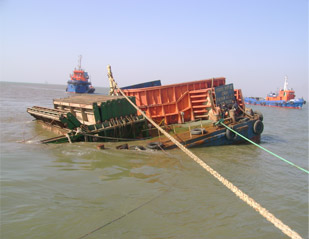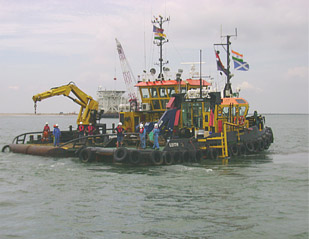 We provide chartered Salvage Masters, Experts, Superintendents, Naval Architects & Engineers and Supervisors especially for Salvage & Wreck removal projects.